Adoption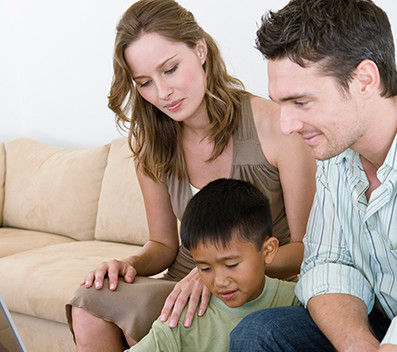 Private Adoptions in Ontario
When birth parents are facing an unplanned pregnancy, in addition to the Children's Aid Society, they may turn to the services of private adoption licencees. 

Our office is able to provide birth parents with the profiles of prospective adoptive parents who are hoping to adopt and who have gone through a vigorous screening process called a homestudy. In addition, birth parents will be provided with the assistance and support of a Birth Parent Counsellor. Private adoptions are strictly regulated by the government and involve following the rules and regulations as set out under the Ontario Child and Family Services Act. Under this legislation, a private adoption licencee is authorized to place children for adoption. 

Our firm currently has one private adoption licencee, Karin Maiterth. Karin is able to assist birth parents and prospective adoptive parents in realizing a private adoption placement.

We will assist with the co-ordination of the placement, liaising between the parties and their social workers, as well as with the Ministry of Children, Community and Social Services, which is the branch of the Ontario government that oversees the adoption placement.

Our licencees support openness in adoption. Along with the social workers involved, we will assist you to come to a mutually satisfactory arrangement that will allow for a tie between birth parents and adoptive parents, while still respecting the wishes of everyone involved. 

Please view our Cost Outline for prospective adoptive parents.

You may also want to review the Birth Parent Memorandum as provided by the Ministry of Children, Community and Social Services. 
Inter-provincial Adoption
Our office is able to assist with the placement of children inter-provincially for adoption. If you are a prospective adoptive parent who has made a connection with a birth parent outside of Ontario, the private adoption licencees in our office would be happy to explore this possibility with you. 

Likewise, if you are a birth parent who is living outside of Ontario, but has found an Ontario couple that you would like to place your child with, we would be happy to be of assistance.
Step-parent Adoption
Our office prides itself in the efficient processing of step-parent adoptions anywhere in Ontario. We will assist you and your spouse with the completion of all of the necessary court forms, work with you in obtaining all of the necessary consents to the adoption, and finalize all arrangements with your local Court. 

Step-parent adoptions often involve the consents of previous partners/spouses. If this person should not be willing to provide a consent, or it is not available, we will be able to assist you with making application to dispense with the consent. As part of the step-parent adoption, we will further assist you in changing the name of the child that is being adopted and the registration of the new name with the Registrar General of Ontario. 
Relative Adoption
In Ontario, a relative is able to adopt a child without having to obtain a homestudy, or being approved by the Ministry of Children, Community and Social Services as an appropriate parent. 

If you are considering adopting a child who is related to you and are looking for assistance with the Court process, we are here to help.
Surrogacy
Surrogacies are slowly becoming a more openly discussed option for building a family. Although this area of the law and the legislation that governs it, the Assisted Human Reproduction Act, is relatively new, it is likely that with advances in technology, surrogacies will continue to be an option for prospective parents. 

If you are a prospective parent, or a possible surrogate, our office can assist in the preparation of a Surrogacy Agreement to formalize the arrangement. We will also assist with arranging for Independent Legal Advice for the other party involved in the contract.